For The First Time Ever Our India Bazaar's Mahabachat Card Goes Universal !
With our Mahabachat 2018 you  get total savings of 15% when combined with India Bazaar's Rewards Card
$100 worth gift card for just $89 + You can use India Bazaar's rewards card with it to get an additional 4% in savings
TOTAL SAVINGS OF 15%
Now Get a $100 Gift Card for only $89.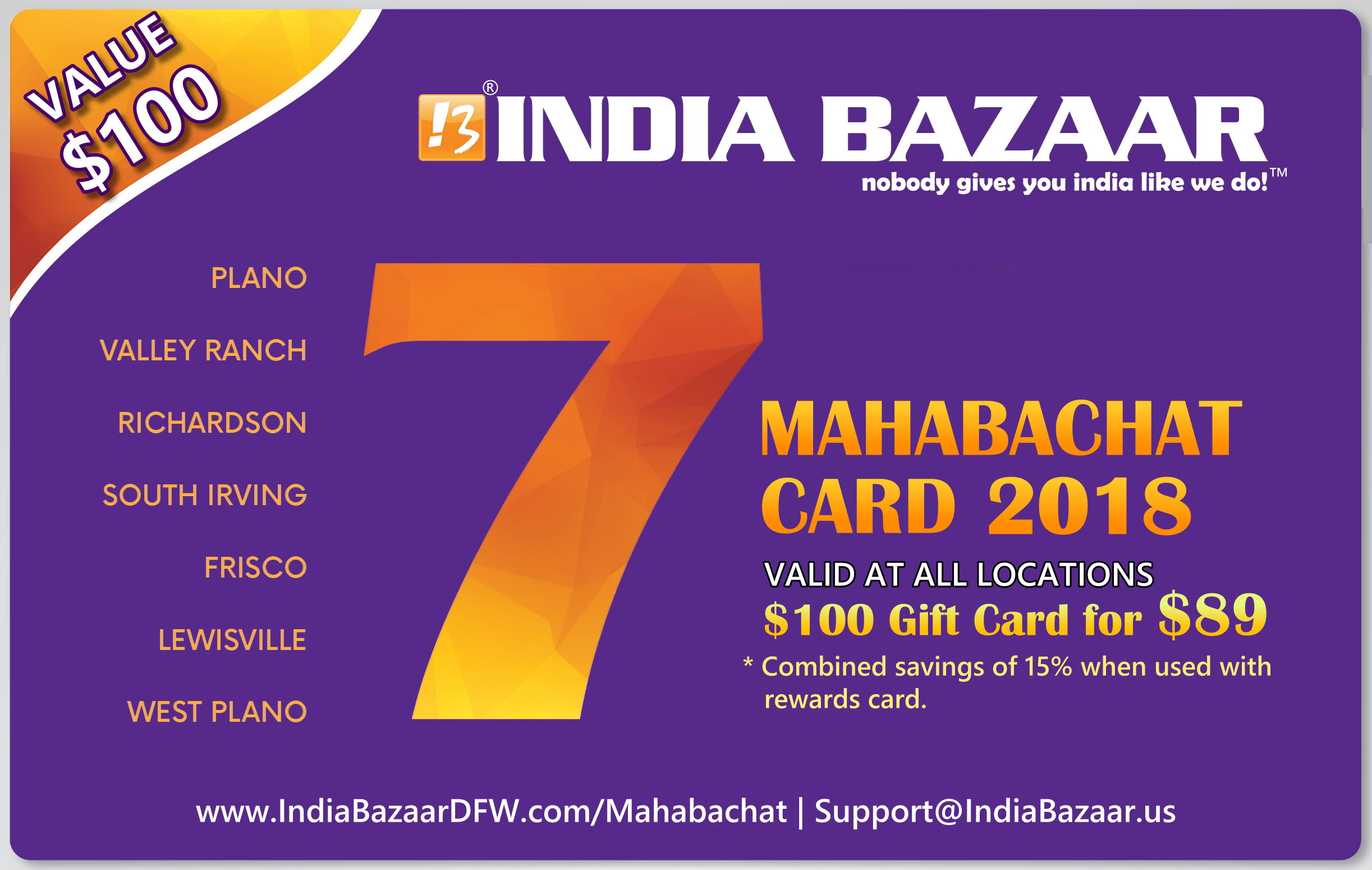 Now Selling at all India Bazaar locations, so stack up your savings for 2018 & 2019 Today!

This gift card is valid only at all 7 India Bazaar locations.
Valid for Redemption starting January 01, 2018 to December 31,2019
Hurry With This Card you can get savings that last up to 2 years (2018 & 2019)!
Free Calendar 2018 with purchase of Mahabachat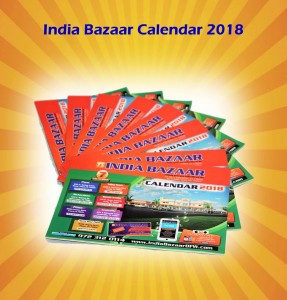 Disclaimer:
Purchase Value of the card never expires.
Offer Value expires December 31, 2019
A refund of $89 will be approved post expiration for unused rewards card.
Original card must be presented for use and for refund