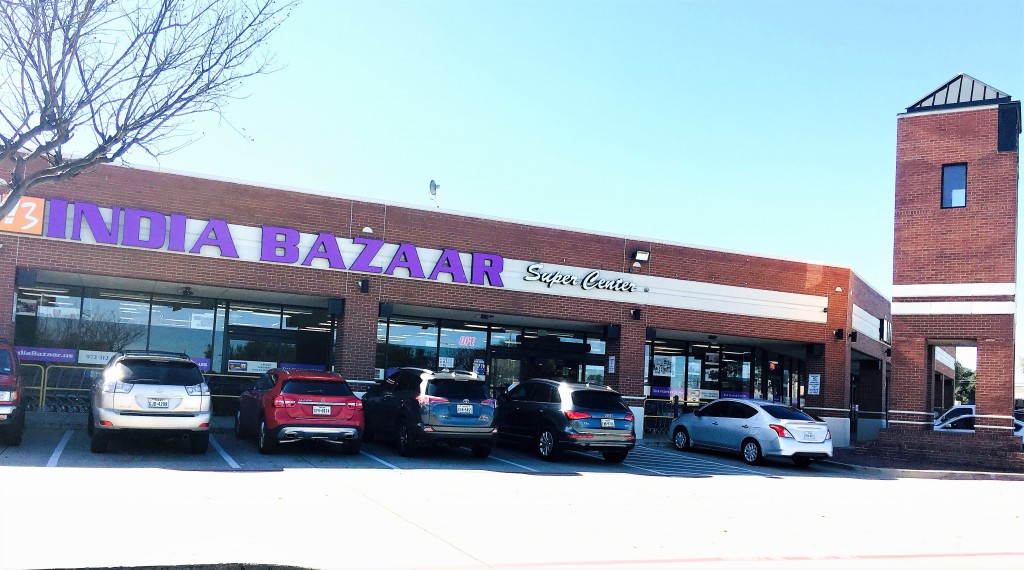 Located at: 832 W. Spring Creek Pkwy, Ste# 100. Plano, TX 75023 | Ph: 972-312-0114
India Bazaar Plano opened its door to the community in 2004 as a small store with approximately 3000sqft, stocked with all the Indian grocery products necessary for an average South Asian family. Through time and big support from our loyal customers, we have kept our doors open ever since.
India Bazaar always abided by one simple mission – To offer low prices in grocery without compromising in quality and taste. Simple idea of "Getting more for your buck" has always been in our roots. This idea gave birth to our very first Chaat Corner in 2006 within our store. Groceries necessary for the Chaat Corner we bought directly within the store to eliminate any third party charges in order to offer the best quality chaat along with a homemade feel, without the high prices.
India Bazaar also made impact in quieter ways. We have supported local charity events, donated to fine non-profit organizations which ensures that every underprivileged child attains his or her right to education, health and opportunity. India Bazaar is actively involved in supporting the local community and raising awareness for a greater cause.
Today, after a grand success with its second location in Irving, India Bazaar focused to expand its store in Plano. By August 2010, we have successfully added another space expansion to existing place, making it our first Super Center grand Indian Grocery store. By the strong support from our loyal customers throughout the time, India Bazaar has now added new sections and products to cater to the needs of its customer. From offering all the basic necessities in Indian grocery, India Bazaar now offers miscellaneous luxury items in broad range of brands to provide choice for our loyal customers. Plano store also adapted the India Bazaar's Reward Card Program (1 point for every $1 spent in the store) after great success in its Irving store.
Its has meticulously redesigned its Chaat Corner, allowing a much bigger seating area and offering a wider variety of Chaat and Indian fast food items. The frozen sections had been expanded, allowing it to add new brands and a huge variety of products to choose from. Fresh produce section has had a huge face change since 2004 and is now offering some of the best quality Indian fruits and vegetables while providing more walking and shopping space.