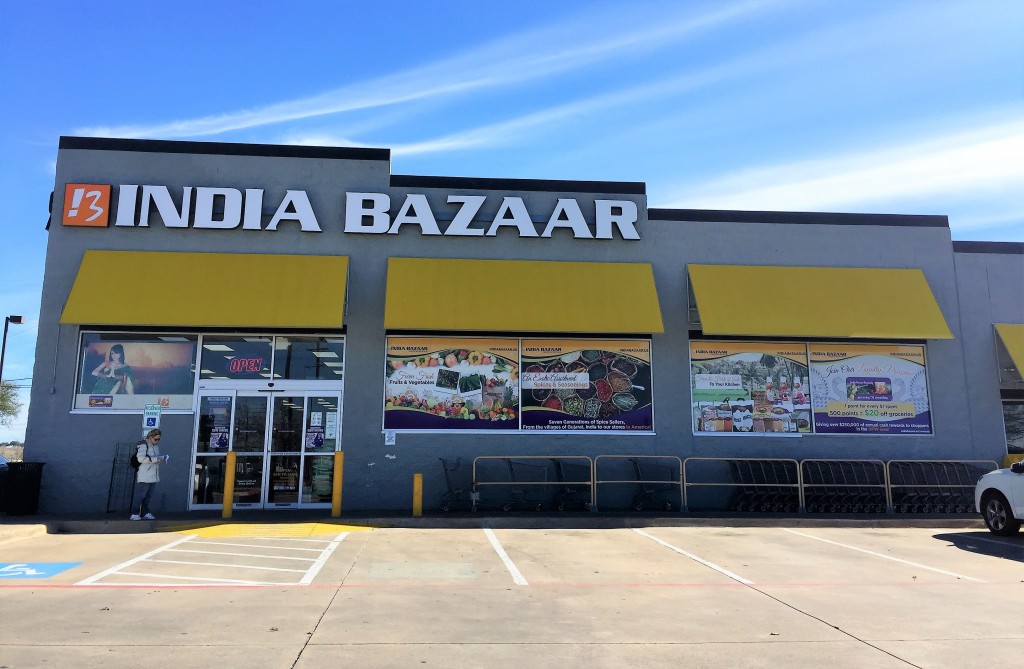 Located at: 8998 Preston Road Frisco Tx 75034 | Ph: 972 312 0114
CLICK HERE FOR HOURS
India Bazaar Frisco opened its doors to the community on March 21st 2014 just to welcome the impeccable warmth of all our amazingly supportive community members. While along celebrating the completion of our 10th anniversary in 2014, DFW community members witnessed the Grand opening success of 5th location of India Bazaar in Frisco!! We are overwhelmed with the Invaluable support showered by our shoppers all night and all day long every day to experience the invaluable shopping spree inside the store.  Grand Opening celebration in Frisco lasted from March 21st to 23rd 2014  Customers also enjoyed entertaining activities like bounce house, henna design, face painting, gas balloons and lots of free giveaways throughout the celebration. The shoppers also got an opportunity to enter into a raffle held by India Bazaar in association with our travel partner Skyline Travel Company to win a free ticket to India! Simultaneously, one of our fortunate customers won a free Google Nexus tab. This won't end here! Each day first 5 customers received a $100 India Bazaar gift card! The next 10 customers won a free $50.00 India Bazaar gift card.
Grand Opening in Frisco presented itself with lots of free goodies, fun-filled activities & most of all amazing deals & specials inside the store. India Bazaar opened its 5th location in Frisco as a result of huge neighborhood demand of having a grocery store in the close proximity and shopping pleasure of customers.  We take pride in calling ourselves the people's store and stand tall due to our customer's unconditional love and support!! India Bazaar provides our loyal customers with best combination of price and quality food. We provide the freshest produce and a rich variety of products to choose from at the lowest possible prices in town.
Visit our much awaited and very popular location today in Frisco!!