Join us for the Live Dhol Tasha!
On Aug 30th from 5 PM to 9 PM 
At: India Bazaar West Plano (8450 Angels Dr. Plano, Tx-75024) & Eldorado (14339 Eldorado Pkwy. Frisco, Tx-75035)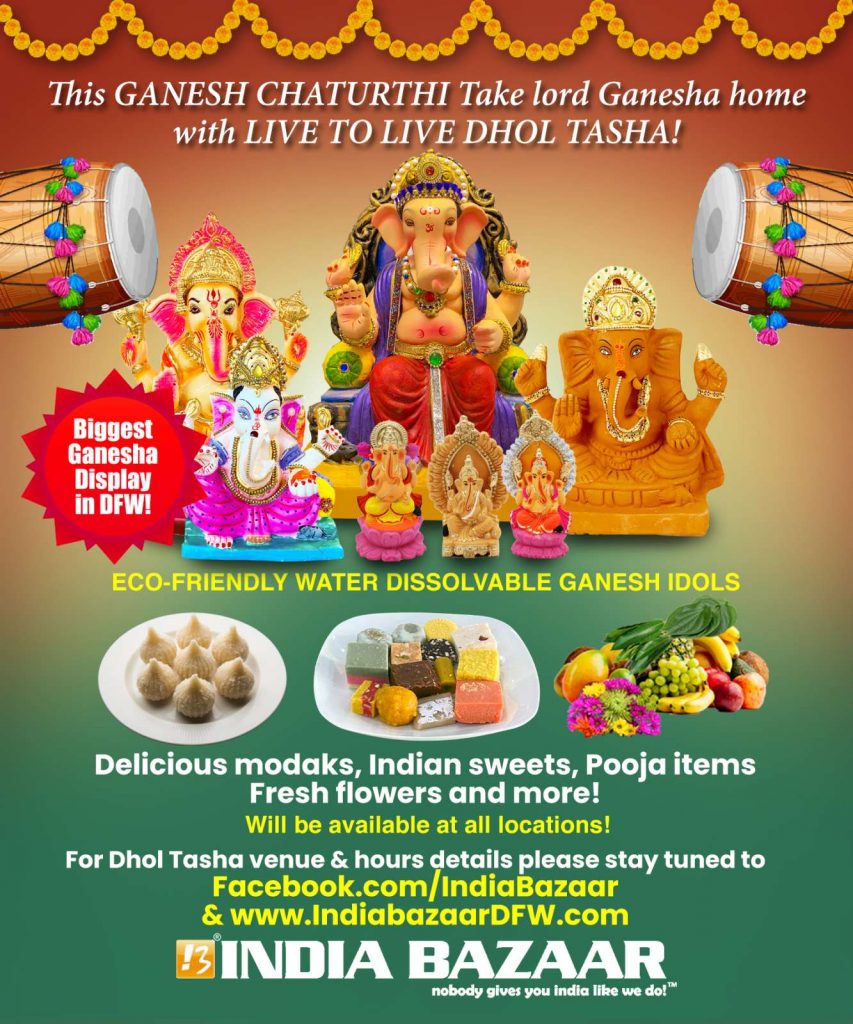 Ganesh Chaturthi Celebration!
This year India Bazaar has the most extensive collection of Ganesha Idols in the USA. Anything that you need for your Ganesh Chaturthi celebrations can be found at India Bazaar- Turmeric, Kumkum, White Abir powder, Gulal ( pinkish powder), Rangoli, Scented sticks, Dhoop, Kapur, Honey Perfume/ ittar, Cotton, Astagandh powder, Sindoor,  Cotton mala, Janeu pair, Beetle nut, Dry coconut, Red blouse piece & a lot more.
Live Dhol Tasha will be performed at selected India Bazaar locations as well:
For updates regarding our Dhol Tasha event please stay tuned to our FaceBook page, Newsletters, and this web page.
Click here to find an India Bazaar location near you