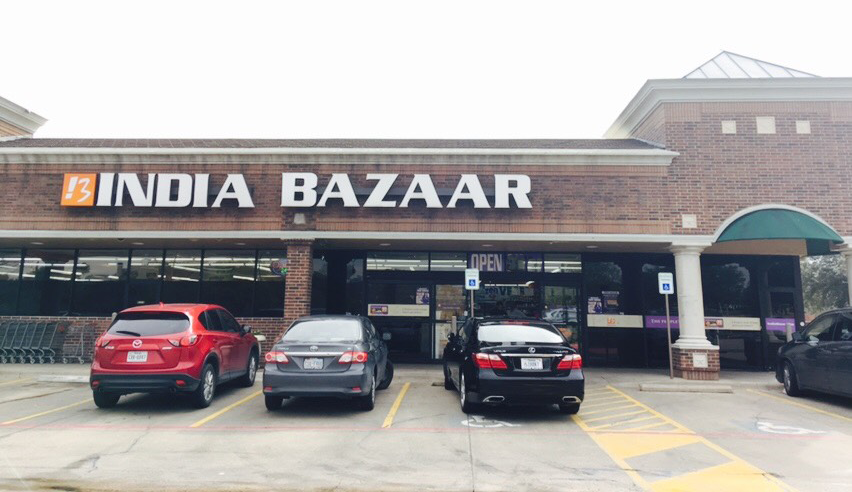 Located at 8600 N. MacArthur Blvd. Irving, TX 75063 | Ph. 972-312-0114
India Bazaar Irving opened only to create history. As India Bazaar's second location, the Irving store had to live up to its first location's noble reputation. Rest assured, it did just that! With the opening of Irving's store in July 2009, every other Indian grocery store in the DFW area now had a standard to live up to. During its grand opening in Irving, India Bazaar offered one of the biggest saving that Dallas has yet to see. In a nutshell, it offered an average of 30% savings in grocery items to the families in the DFW Area.
To offer even more savings, India Bazaar has incorporated a new idea of allowing small local businesses to advertise within the store for a small monthly charge which in return is used to pay for the utilities and daily operational costs. Further more, Reward Card program was created to offer customer loyal and saving by allowing the customers to earn 1 point for every $1 spent on their groceries, which could later be redeemed to buy groceries (*see rules and regulations).
Over the year, it has expanded its produce section to add more space for a wider variety of vegetables and space for ease of shopping. Through all of this development, India Bazaar has not compromised on it quality and cleanliness. It assigned a team member to be in charge of cleanliness and quality of the store, which include, not limited to, store cleaning, garbage recycling and prompt clean-us on spills or accidents. India Bazaar takes great pride in ensuring that it consistently rates among the top grocery store with the City Inspection Department in terms of cleanliness and food handling.
Bigger visions take big measures and to take a step forward towards the vision, India Bazaar opened its first Warehouse to be able to buy most of its grocery items in bulk in order to provide huge saving for its customers. It is often said, "it's the little things that count" and India Bazaar is a firm believer in that. Constantly offering savings during festivals, and consistent development of its daily operations piece by piece, it has successfully kept its doors open for almost a decade.
Development and growth is fruitful and cherished only when everyone around you grow as you grow. That being said, with great visionaries like its CEO Mr. Gopal Pabari and its President Mr. Anand Pabari in the driver's seat of the company, India Bazaar is constantly challenging its own ability to achieve greatness at greater heights.