Our Story
It all started in 2004 when Kishore Pabari and his family opened the first India Bazaar store in Plano, Tx. Knowing the cultural importance of food for the Indian & South Asian community it has been India Bazaar's number one priority to offer its community a people's store.
Since 2004, India Bazaar has worked hard to abide by its motto of "Nobody gives you India like we do". With the efforts of our team members and the support of its shoppers India Bazaar now has 10 locations serving the DFW community.
Over the years with the love and support from our community India Bazaar has grown as a brand. With our franchising program, we aim to offer the Indian and South Asian communities in the USA a home away from home by bringing stores to the cities nationwide. Our brand new India Bazaar West Plano location at 8450 Angels Drive Plano Tx 75024 also serves as corporate headquarters & franchise training facility. For more information email us at support@indiabazaar.us.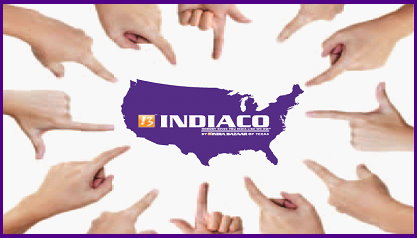 Our Mission
Our Mission is to bring the most latest and great quality brand names from the streets of India to the shelves of India Bazaar. With that in mind, IB combines culture, community, and responsibility with fine foods all geared toward supporting a healthy lifestyle full of vitality. At India Bazaar we are not biased towards any particular brand and welcome the best food brands from India and South East Asia to sell at the lowest price at our own retail locations. With great ambiance, best quality, and low price, India Bazaar stands tall as the fastest growing Indian Grocery store chain in the USA. We aim to consistently deliver the best shopping experience and give a positive impact on the community we serve.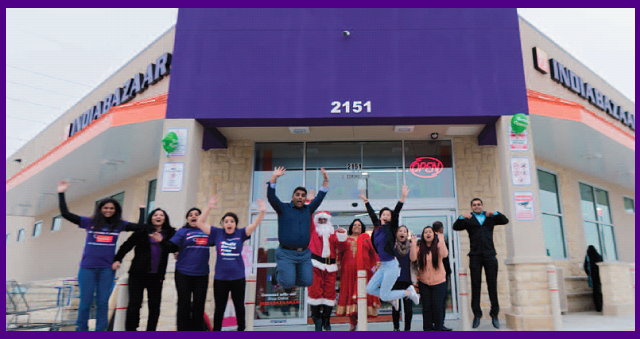 Our Team
Team India Bazaar is a group of dedicated and hard-working employees who believe in the company's mission and try their best to meet the company's targets and making its vision a reality. The guidance of our company's President Mr. Anand Pabari's & CEO Mr. Gopal Pabari has enabled our team to cross many hurdles and make India Bazaar the brand it is today.  Along with the growth of India Bazaar as a brand our team has also grown stronger as a family. Click Here to Join our Team