Congratulations to all Winners!
The Winners for India Bazaar's 2018 Diwali Raffle are:
Diamond Earring – Venkat Yerrapragada
Gold Earring– Khaja  Mohammed
Silver Coin – Subas Balaje Manokaran, Anita , Mahidhar, Sudhakar Baruri , Ketan Savajiyani, Rounak  Navadia & Malya Chaturvedi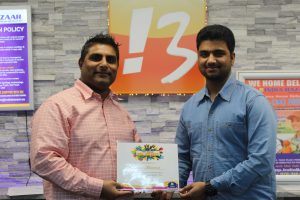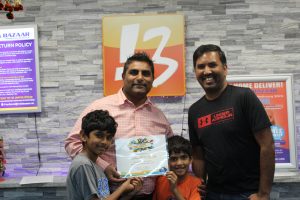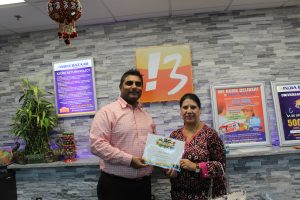 What will You like to Win this Diwali?

Join the Raffle and try your luck, as Nine India Bazaar shoppers will get a chance to Win
One Pair of Diamond Earring, A Pair Gold Earrings and Seven Silver Coins (5gms each).
Qualifying purchase limits under the raffle:
$301 and more for Diamond Earring, $251 and more for Gold Earring and $151 and more for Silver Coin
Raffle Entries will be accepted till Nov 30, 2018 onward!
Winners will be announced on Facebook.com/Indiabazaar and www.IndiabazaarDfw.com/Diwali-2018

Our Grand Sponsor
Disclaimer for Raffle:
All Raffle Prizes are sponsored by Tanmai Jewelers. India Bazaar merely acts as a platform between the individual deemed as winner and the sponsor and does not necessarily accept any liability or any role post raffle in this promotion. Actual prize may be different than the picture given here. All prizes will have to be claimed directly from Tanmai Jewelers at Irving Location
Fireworks available for purchase at India Bazaar [ Valley Ranch, West Plano, Plano, & Frisco]

Oct 27th – 10:00 am to 8:00 pm
Nov 3rd & 4th – 10:00 am to 8:00 pm
Nov 6th & 7th -10:00 am to 8:00 pm