Anniversary Celebration is Back on May 22nd, 23rd, 24th & 25th 2015!
One lucky winner wins Free Ticket to India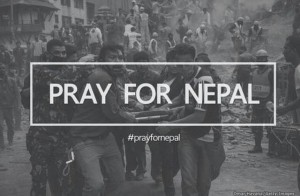 India Bazaar thanks its shoppers for helping us help this beautiful land of Nepal to fight this unfortunate incident. In the same light India Bazaar is conducting the Anniversary event to extend its support to Nepal survivors through this event. Please join us at the event for some amazing deals and for a great cause!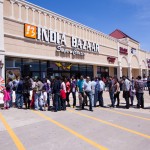 India Bazaar in South Irving experienced huge success during the Grand Opening & on its 1st Anniversary Celebration. Many Customers joined us on all three days of Celebration and took advantage of the anniversary sale over the Memorial weekend along with lots of fun filled activities like face painting, Balloons, Free Tea, Free Food Sampling and lots of other free give aways! We were joined by our amazing customers who drove in all the way from Dallas, Lewisville, Plano so on an so forth..
The Anniversary celebration is back yet again in South Irving to offer customer with incredible in-store sale, free food sampling, free tea & snacks, a fun-filled weekend with a lot of activities such as free henna tattoo, comedy magic show, Bounce House, Music & lot more. Mark your Calendar this month as you gotta join us for this can't be missed event in South Irving.
Event Activities Schedule
10 am to 8 pm- Bounce House
4 pm to 8 pm-Henna Tattoo
10 am to 8 pm- Bounce House
2 pm to 8 pm- Face Painting/Gas Balloon
12 pm to 8 pm- Henna Tattoo
12 pm to 8 pm- Bounce House
12 pm to 8 pm- Henna Tattoo
4 pm to 7 pm –  Comedy Magic Show
2 pm to 8 pm- Popcorn/Cotton Candy
12 pm to 6 pm- Henna Tattoo
535 W Airport Freeway#100
Irving Tx, 75062

Disclaimer: The event is in South Irving location only on the dates mentioned. In-store specials and/or deals are not valid at any other locations. These deals are valid only with a rewards card. No rain checks given or accepted. Event specials can't be combined with any other offer or coupons. Minimum purchase value is $50.00 to enter the raffle to win one free ticket to India
Ticket Disclaimer:
Tickets must be requested at least 60 days prior to travel date. Certain restrictions apply on this tickets.
Travel must completed by November 2015.
Ticket request must be received 60 days before travel date otherwise traveler must pay fare difference. Ticket request must be in writing and sent to aby@skylinetravelusa.com
Once ticket issued, if any changes outbound or inbound penalty will apply.
All applicable taxes and fuel surcharges have to be paid to Skyline travel before issuing ticket.
Ticket once issued, Non Refundable
This tickets are not valid to travel JUNE, JULY, AUG. Airline determined by SKYLINE TRAVEL only
Ticket request must be received with passenger Last name, First name, if any Middle name, date of birth, Passport number and expiry date.
Winner cannot exchange / transfer this ticket. NO REFUND VALUE- NO CASH VALUE