Until further Notice Our Valley Ranch location will be Open EVERYDAY from 7am to 12am only. Please stay tuned to our website for upcoming updates.
India Bazaar Valley Ranch is now open 24 Hours!!!
First Indian Grocery store to open doors for 24 hours of shopping in Valley Ranch area of Irving, Texas USA starting Aug 22 2015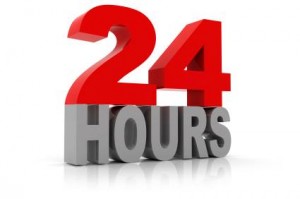 Shop anytime, no need to wait in line..
India Bazaar is all set to bring you 24/7 worry free shopping experience in Valley Ranch Irving Texas with even more reduced prices and all new EXPANDED fresh produce section. we urge you to take advantage of this flexible shopping experience by visiting the store anytime you want for your shopping needs.
India Bazaar is known for introducing never heard of business milestones for its shoppers. In over a decade, India Bazaar has displayed its evolution from "Giving India like no one did" to becoming "The Peoples' Store"! Its time yet again for creating another impeccable history in the world of Indian groceries. This time we are ready to announce soon that is going to completely change your grocery shopping experience?
If there can be no fixed time for feeling hungry, why there be a restricted time for grocery shopping?
India Bazaar Announcing a Revolution in the history of groceries. Valley Ranch will now stay open 24 hours for a non-stop shopping experience to community. Now feel hungry anytime because you can now buy your favorite fruits, fresh produce, & quality groceries anytime you want. Need a last minute product right before your late night party? Your kids are hungry middle of the night and have no quick meal at home? Crazy time cravings in pregnancy? No matter what time & what grocery need you have, we are open 24×7 to serve your grocery needs in Valley Ranch.
Enjoy the People's Store!!